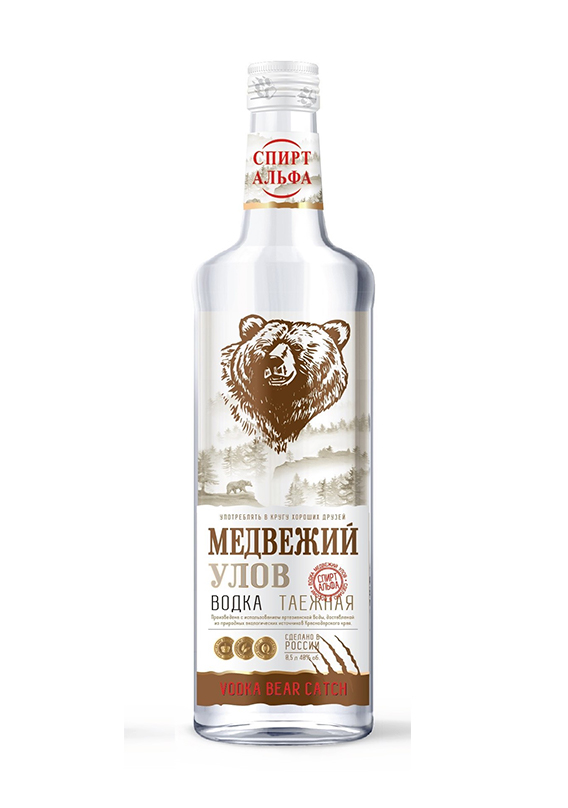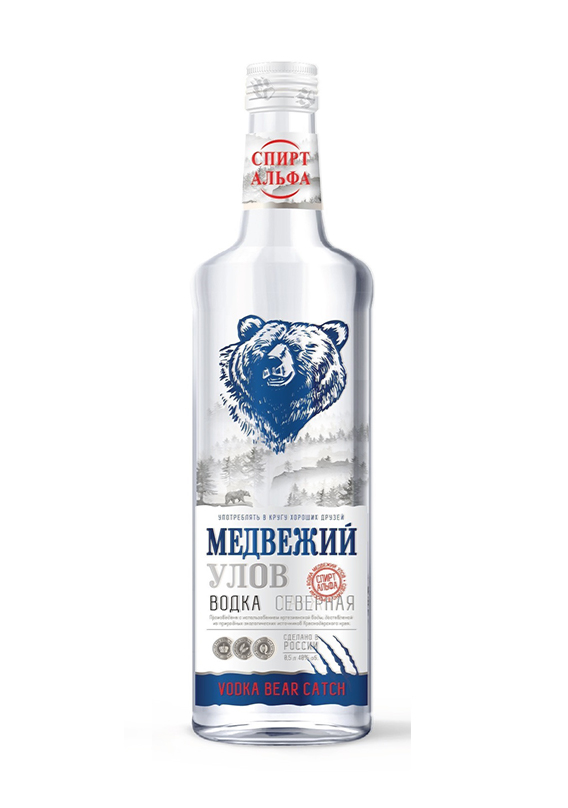 Vodka
Медвежий улов
Range
Severnaya (Northern) 38%
Tayezhnaya (Taiga) 38%
History of "Medvezhiy Ulov" (Bear's Catch) vodka
The Russian bear is personification of Russia, a symbol of strength and courage! 
The bear is the King of the forest! It a clever animal, which has no equal by strength in northern latitudes. 
The bear was respected by ancient Ruthenians, making totems in the form of a bear with the belief that such an amulet will necessarily protect against enemies and give strength in ф battle.  
Medvezhiy Ulov is the best catch that a Bear can catch in the North, in Taiga Forest! 
Recipe of "Medvezhiy Ulov" vodka
Water from proprietary Artesian well (depth 600 m) - natural ecological springs 
"Lux" alcohol (blend of grain crops)
"Medvezhiy Ulov" vodka is original in its recipe with additions:
"Medvezhiy Ulov Severnaya" vodka - natural floral honey, infusion of cowberry 
"Medvezhiy Ulov Tayezhnaya" vodka  - natural floral honey, infusions of Siberian pine nuts and juniper berries.
                 Liters        In a pack     
                 0.5           20 bottles
                 0.25          30 bottles